CHEONG WA DAE SARANGCHAE
About Cheong Wa Dae Sarangchae
Welcome to Sarangchae!
Cheongwadae Sarangchae is the place where you can find traces of former presidents based on Cheongwadae, the heart of modern Korean history as well as the development history of the capital, Seoul. It serves as a historical memorial for thousands of guests from home and abroad to share in the past, present and future of both Seoul and Korea and also as a tour information center that provides information on world heritage and cultural assets.
Cheongwadae Sarangchae is made up of three stories - one ground floor and two stories above ground. The gross area of the exhibition halls is 238,685㎡ with the Hall of Republic of Korea, the Information Hall of Seoul, a souvenir shop, and a lounge on the first floor and Cheongwadae Hall and Haengboknuri Hall on the second floor.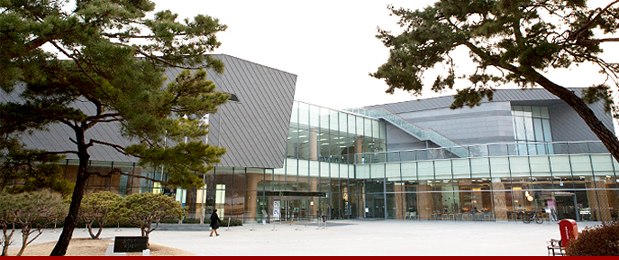 Getting here
Opening Hours : 09:00~18:00 (closed every Monday)
Address : 45, Hyoja-ro 13-gil, Jongno-gu, Seoul, Korea
Fee : Free
Parking is not allowed.